Full Ometepe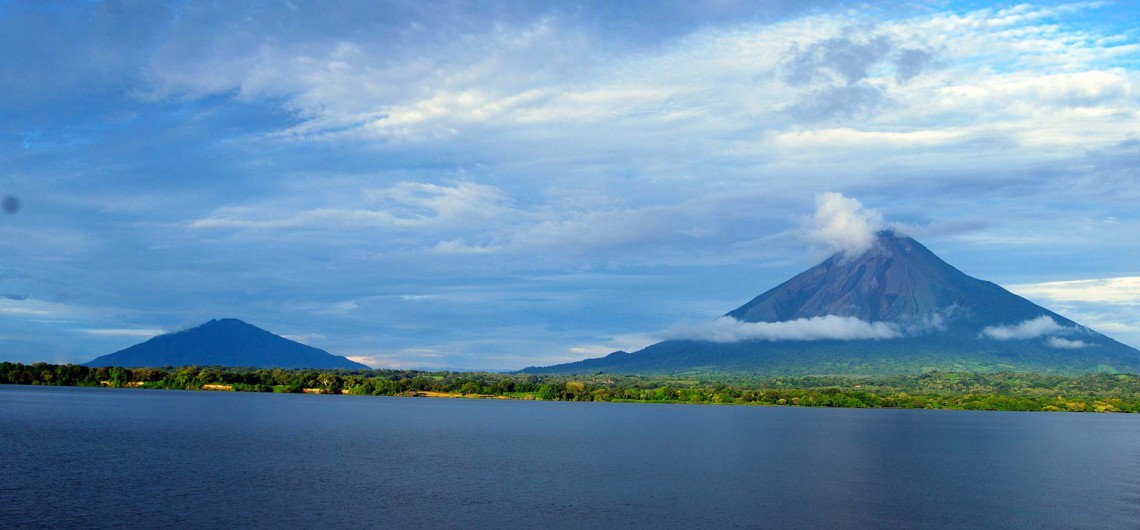 Duration: 12 Hours (approx.)
Location: Granada
Product code: PXPGKM
Full day Ometepe:
Secluded in the middle of Lake Nicaragua, "One Day in Ometepe" is a unique and memorable trip to an island full of natural experiences and fascinating culture. Starting early in the morning we will reach the small dock of San Jorge, where we take the ferry and navigate through the fresh waters of Lake Nicaragua. If weather allows while crossing the lake, amazing views of Ometepe Island, designated a UNESCO Biosphere, Mombacho volcano and Zapatera Island are enjoyed. Our first destination on the island is the town of Moyogalpa where our local transportation will be waiting for us to begin an unforgettable journey
Punta Jesus Maria
Punta Jesús María is the most western point of Ometepe. A narrow strip of sand stretches out into Lake Nicaragua, which can reach as far as 1 kilometer into the lake during the dry season. You can walk on this strip of sand, with water splashing in from both the left and the right. During the raining season, however, the water level of the lake rises and this strip of sand can totally disappear.
Museo El Ceibo Pre-Columbian Museum
El ceibo it is a private collection of Mr. Moises Ghitis Rivera, which began as a child (1976), when his parent's farmed, agricultural implements unearthed the pieces, which was devoted to the collection and protection of Cultural Heritage Island Ometepe. This initiative was supported by friends who have donated pieces found in different parts of the island.
The aim of this museum is to present the culture of different ethnic groups or tribes that inhabited the island of Ometepe, through its ceramics and tools for subsistence, presenting the artistic evolution of these races, his best performance for the museum are organized in 6 rooms
Funeral urns Room
Ceramic Room
Room of Metates or stone
Room of the representation of women
Doggy room Xulu
Room body ornaments
Charco Verde
The natural reserve Charco Verde is a protected area located between the two volcanoes of Ometepe, at the bottom part of the island. The area encompasses a lagoon, forest, and a beach.The lagoon is called Laguna Verde (Green Lagoon) and it is closed off from the lake by only a thin strip of land. The lagoon provides a sheltered place for many birds.
Ojo de Agua
The water from this natural pool, known under the name of Ojo de Agua, comes directly from the Concepción Volcano. Because it is a volcanic water, it is very rich in potassium, magnesium, calcium, sulfur, and sodium. All those chemical components have properties that help diminishing fever, muscular pain, stress, some allergies and some people say that they even help rejuvenate!
The pools have a constant temperature of 24-26°C (75-79°F), a depth of minimum 50 cm and maximum 3.50 m. There are strings to swing above the water, a children area and a watchman for higher security.